Dog Behaviourists
Provide clients with a behaviour modification roadmap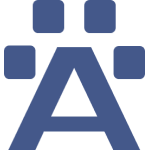 Abadog® is the most advanced behavioural assessment tool for dog behaviourists
Built with PhD-level knowledge of dog behaviour, providing reliable and trustworthy advice
If you provide dog behaviour consultations for clients, then you understand that it takes a long time to do a good job. You need to do a thorough history and gain an understanding of all the problems, but only have a limited time to explain it back to the owner. You probably rely on generic hand-outs to supplement the personalised advice you give them about their dog. Some behaviourists also write custom behaviour reports after the consultation, because they understand that personalised advice is much more useful for the owner. However, writing a comprehensive report is very time-consuming.
How it works
Abadog® premium provides the owner with a roadmap for dealing with behaviour problems in their dog. After completing the Abadog® questionnaire, they instantly receive access to their responses. The responses are sorted into a list of the most likely behaviour problems for you to review. Once you have seen the client, you can easily add or remove the different behaviour problems you wish to include in the report. Once you are happy, the entire report is written with the click of one button. The report is usually over 100 pages long (20k – 35k words), and completely personalised to the dog. It includes all of the following:
Personalised explanations of the most likely reasons why the dog is behaving this way
Suggestions on practical and effective ways to prevent the specific behavioural problems the dog is displaying
Provides options designed to reduce the intensity and frequency of the specific problem behaviours they are having
Generates customised behaviour modification protocols that the owner can follow, designed to improve the specific problems the dog is having
More comprehensive and more personalised than any other dog behaviour report available
Written using defensive advice which has a safety-first focus and is free from all aversive punishment
Alternatively, have your client use the Abadog® history only. This provides you with the results of their Abadog® questionnaire response, without the written report.
Abadog provides dog behaviourists, dog trainers and veterinary behaviourists with a tool to take the pain out of report writing. Once an owner has completed the Abadog® questionnaire, they will receive the Abadog® report and you will automatically receive a referral report (if they have entered your email address). You can have your personal behaviour consultation with the client either before or after they receive the Abadog® report. During the consultation you can answer all the questions they have about the report and add any further relevant advice you wish to provide. You will also need to assist them with correct implementation of the customised Abadog® behaviour modification protocols.
Two simple ways your clients can use Abadog
Simply recommend the owner visits www.abadog.com and purchases an Abadog® report for their dog. Advise them to enter the email address of your clinic before starting the questionnaire. You will automatically be sent a referral report upon completion.
Log on to your Abadog® account and purchase Abadog® coupons that can be given to clients. You can then offer a behaviour package to your clients that includes an Abadog® coupon code and a behaviour consultation.
Example case
If a dog is barking at unfamiliar people on walks, the report will include an explanation of how fear and anxiety can cause this behaviour, the way to avoid it, and a custom desensitisation protocol. The desensitisation protocol comes with a recommendation to seek the advice of a dog behaviourist to ensure all people and animals are kept safe while carrying it out. In this case the report would also include a customised section on fear and anxiety, with protocols to help with this too. Abadog enables you to spend more time with the owner showing them how to help their dog and less time doing things like writing reports.