Veterinarians
Give owners reliable and affordable behaviour advice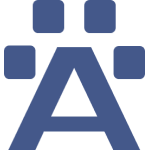 Abadog® is the most advanced behavioural assessment reporting tool for dogs
Abadog® is built with PhD-level knowledge of dog behaviour, providing reliable and trustworthy advice
Abadog® allows all veterinarians to provide a comprehensive and personalised dog behaviour management plan for clients. Advanced knowledge of dog behaviour is not required. The client will be matched with a trainer or veterinary behaviourist (as you see fit) to manage the case.
Two simple ways your clients can use Abadog
Simply recommend the owner visits www.abadog.com and completes the Abadog® questionnaire for their dog. Advise them to enter the email address of your clinic before starting the questionnaire. You will automatically be sent a referral report upon completion. Once the client has finished, they can select a local accredited dog trainer or veterinary behaviourist to complete the consultation.
Log on to your Abadog® account and enter the client's email address to invite them directly. You can also recommend a trainer or veterinary behaviourist to manage their case.
How it works
Once an owner has completed the Abadog® questionnaire, their behavioural history will be available for their behaviourist. The behaviourist will confirm the likely behavioural diagnoses and then they will receive the Abadog® report and you will automatically receive a referral report (if they have entered your email address). This is an excellent time for the dog to have a veterinary consultation. During the consultation the dog can have a veterinary checkup, and discussion with the owner about further options such as medications or further veterinary behaviourist referral.
The Abadog® report provides the owner with a roadmap for dealing with behaviour problems in their dog. The report is usually over 100 pages long (20k – 35k words), and completely personalised to the dog. It includes all of the following:
Personalised explanations of the most likely reasons why the dog is behaving this way
Suggestions on practical and effective ways to prevent the specific behavioural problems the dog is displaying
Provides options designed to reduce the intensity and frequency of the specific problem behaviours they are having
Generates customised training protocols that the owner can follow, designed to improve the specific problems the dog is having
More comprehensive and more personalised than any other dog behaviour report available
Written using defensive advice which has a safety-first focus which is free from all aversive punishment